Do you need to grow your email marketing list?
The goal of e-mail marketing is to move your leads along the sales funnel. Don't lose out on sales, reservations, or quotes just because your marketing is not compatible with your present marketing. Join up the messages your leads get with drip campaigns or email automation sequences.
Email is simply among the very best methods to advertise all your other marketing methods since it supplies you with a straight line of communication with your target market.
For small firms, this is significant since you can produce outstanding e-mail marketing campaigns on the same level as big-box brands without any understanding of coding.
An e-mail address is needed to do lots of activities online, like registering for Facebook or online banking, so almost everyone with the internet has a legitimate e-mail address.
Individuals, especially millennials they might have 2 or even more authentic e-mail addresses. They may make use of one email for private factors like social networks, one for a newsletter, in addition to one more for work or any various other services.
You're able to track your most active subscribers, which will definitely assist you when you send retargeting projects, both with email and social media sites, you can continuously identify where to devote your marketing sources. As well as identifying patterns, or possible new markets.
Stay at the center of automation and technology!
Maybe you're asking, just exactly how can you utilise email to reach your target audience with appropriate material at a suitable time? Or perhaps you want to know exactly how you can apply your e-mail marketing efforts to complement other networks?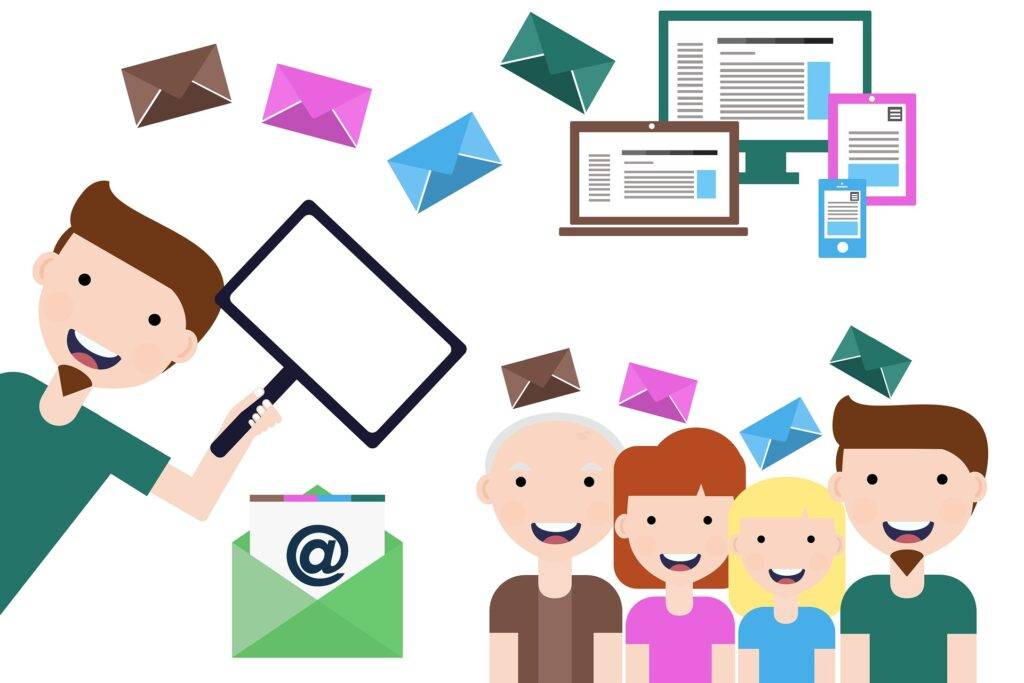 Taking control of your target market availability in addition to analytics
You can quickly learn more concerning your clients along with making use of this information to improve the efficiency of your future projects by:-.
Post-purchase interaction.
The majority of e-mail carriers have premade footers with social media site symbols for you to use that consist of web links to your Facebook, Twitter, or other social web pages.
You can also engage your prospects with easy social sharing. Basically, your consumers can click a button or copy a link, to share a campaign the identical technique they would certainly use to share a web page.
The importance of email marketing, and also online advertising overall is higher than ever!
Newsletter Advertising and marketing
Offering a round-up of your company news as well as most preferred social articles and communications, to engage with your clients supplying them with important and interesting material is a must with newsletter advertising and marketing.
Whether you are a newbie, beginner, or a pro author, it's a clever choice to revitalize your creative abilities by reading, composing suggestions as well as finding out brand-new techniques.
Develop Interesting, Cutting-edge Subject lines
The majority of the e-mail receivers do a quick scan by merely reviewing your subject line. So, if you intend to increase open rates and CTRs, then target e-mail receivers with eye-catchy and special subject lines. This will certainly lure your e-mail receiver to open your e-mail message.
Sector Your Target market
Do your research about existing consumers and also possible clients in order to sector the e-mail checklist appropriately. The success of your e-mail tasks depends on exactly how well you have really comprehended your customer and also their behaviour.
Before you produce any type of email campaign ensure that you are suitably aware of whom you are composing this email to, their history, why did they subscribe, as well as what would be their expectation from this e-mail? This will certainly help you to send customized e-mail messages with your receivers' characters, rate of interest, and also assumptions in mind.
Continual Discussion
Email marketing is greater than simply sending, advertising, or self-promoting mails. It's everything about speaking with your existing clients and possible customers. By sending them email messages regularly will keep them involved as well as assisting you to establish a strong consumer connection.
Useful Material
For an effective email advertising, you have to think beyond just sending out a couple of occasional sales or advertising and marketing emails. Make sure your e-mail projects are not loaded with self-promotion. Maintain your viewers intrigued by including handy or amusing content. If your e-mail content is concentrated on your consumer's rate of interest then they are a lot more most likely to share the very same on social media as well.
Design & Format
Whichever e-mail marketing solution you choose, set up design template designs for the types of emails you send out. For sending out an e-mail e-newsletter on a routine basis, ensure that the layout template includes your business logo design, colors, and font style in order to provide a professional look.
Social Network Mix
By using social media network symbols in your e-mail message, you encourage your target market to link with you in more than one way. You can place your social media network icons, links to your site, e-mail address, and also various other contacts either near the bottom or on the right area of your e-mail message.
Send Out Mobile-Friendly Emails
Generally, more than 75 percent of e-mail recipients examine their e-mails on their mobile and much less than 12 percent of emails have a responsive design template developed particularly for mobile phones. Make it very easy for your email viewers to engage with you using their smart device by guaranteeing your e-mails are mobile-friendly.
Eye-Catching Call to Action (CTA)
The key goal of sending an email to your consumers is to motivate them to take the preferred activity like follow you, share your web content, register for a free trial, or join a competition. Before sending your email ensure it includes an eye-catching CTA which compels your e-mail receiver to act.