What is Social Media Marketing?
Social media marketing or SMM can be described as the art of harnessing social media networks to establish a meaningful connection with your audience and build a relationship of trust.
By using these platforms to connect with your audience to increase sales and drive website traffic. At the moment, the major social media platforms are Facebook, Instagram, Twitter, LinkedIn, Pinterest, YouTube, and Tik Tok.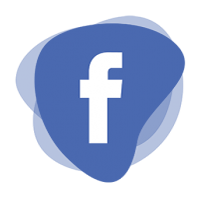 Social media marketing is the core of any successful business strategy. It helps build a strong brand identity and increases your customer base while bringing you more sales and leads. In other words, social media marketing grows your business both online and offline.
The Importance of a Social Media Presence
Having a social media page for your brand will benefit your business and with regular use, it's also an effective way for engaging and interacting with customers.
The more you communicate with the audience, the more chances you have of a conversion. Communication and engagement with customers are one of the ways to win their attention and convey to them your brand message.
Finally, having a social media presence is a factor in calculating rankings. These days, to secure a successful ranking, SEO requirements are continuously varying. Therefore, it is no longer enough to simply optimise your website and regularly update your blog.
Businesses sharing their content on social media are sending out a brand signal to search engines that speaks to your brand validity, integrity, and constancy.